Crane. Let your music fly.
Introducing Crane, the ultimate music migration tool designed for music lovers like you. Whether you're switching streaming platforms or simply want to back up your favorite tracks, Crane ensures a hassle-free transfer of your cherished music.
Currently Crane only supports Spotify and Apple Music, however let us know which streaming service you'd like us to support at support@getcrane.app and we can get onto it.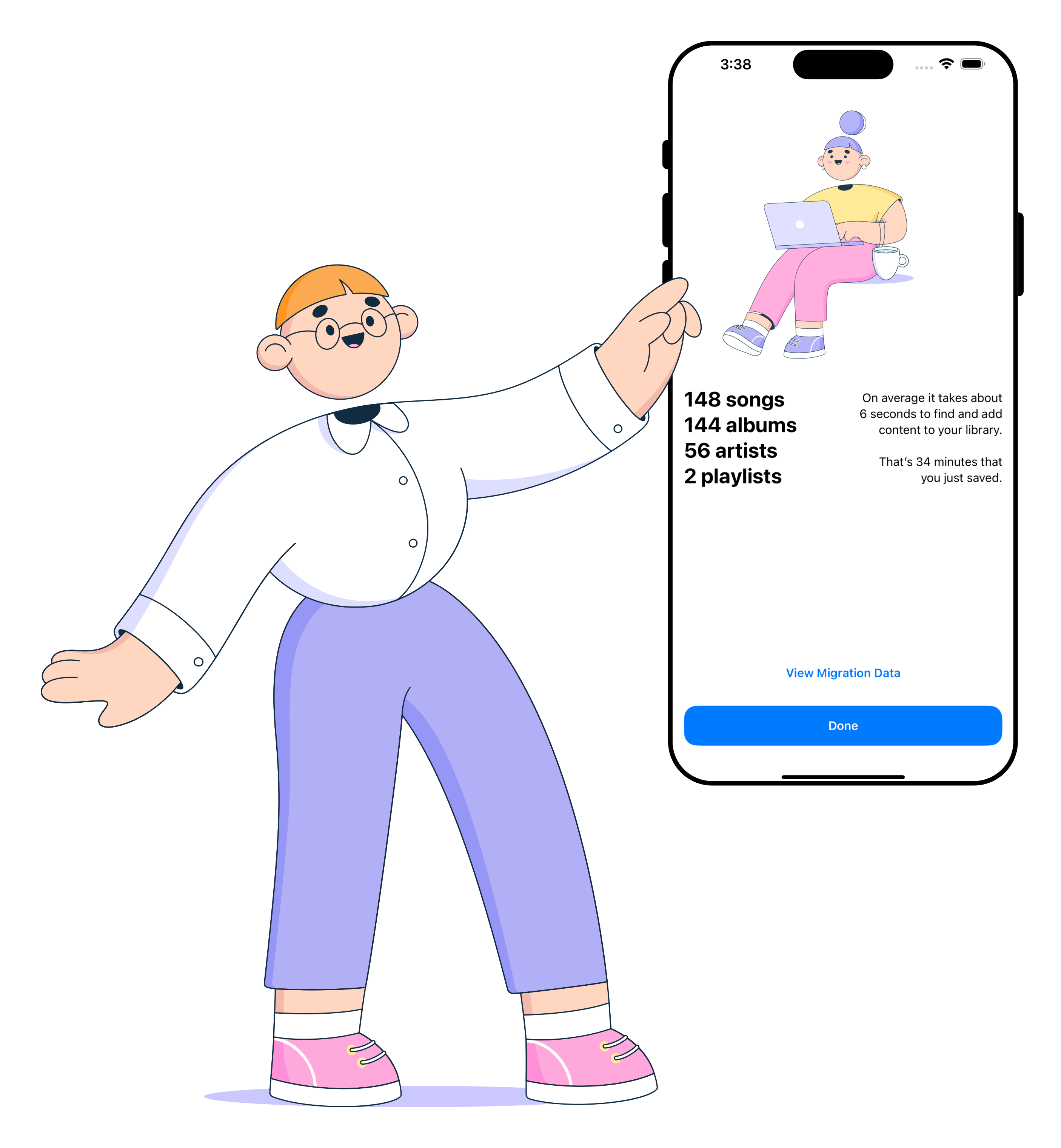 Migrating with Crane is as easy as 1, 2, 3
Simple to Use
Crane is straight to the point.
No account is required. No monthly subcriptions.
Secure
Crane uses OAuth so we never see your passwords.
Packed with Extra Features
Crane is packed with extra features, like being able to export your library as an excel spreadsheet.
Dive into a world where your music moves with you
At Crane, we believe that your music shouldn't constrain you to a single streaming service. That's why we're dedicated to liberating your music from the confines of platform boundaries.
With Crane, you're empowered to take control, ensuring your favorite tunes and playlists are always with you, no matter which service you choose.
Want more from Crane? Introducing CranePlus.
Experience the ultimate music migration with CranePlus. With a one-time purchase, you can elevate your Crane experience to new heights. Enjoy a migration free from ads, for a more streamlined experience.
But the perks don't stop there. While the standard Crane version lets you move songs, albums, and artists, CranePlus goes a step further by empowering you to migrate your carefully curated playlists as well.
Dive even deeper into a world of musical freedom and take full control of your listening journey with CranePlus.
Migrate your playlists.

No ads.

Early access to new features.

No subscription. Just a small once off payment.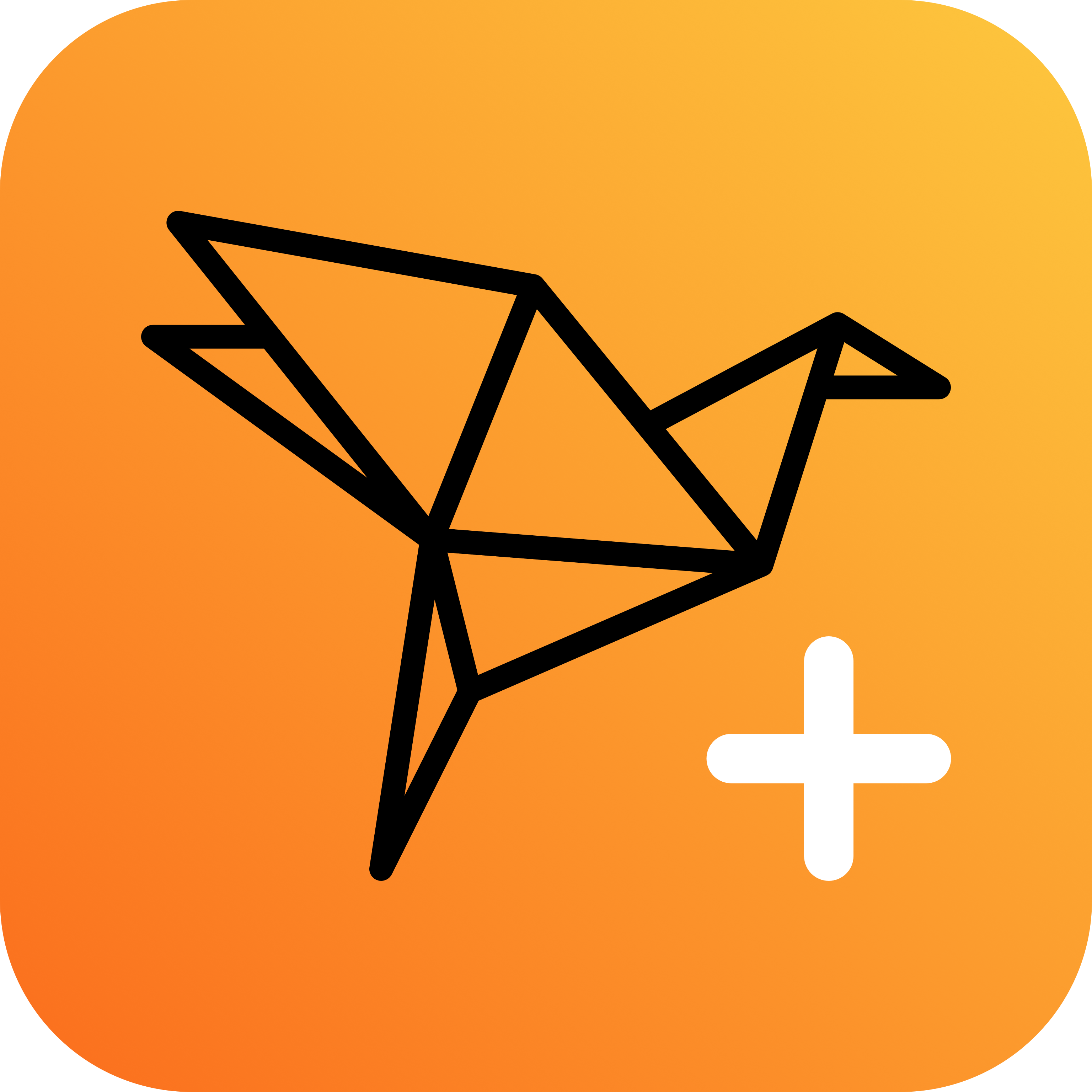 Frequently asked questions
Behind the Scenes with Crane: Q&A Edition.
Crane is currently only available to download from the App Store. For now it's only available on the iPhone, but will be available on the iPad and macOS shortly.
We are planning to implement an Android version of Crane once Crane for iOS gains enough traction.
It really depends on how large your music library is!
To avoid the need for servers (which would require CranePlus to cost a monthly subscription to pay for them) Crane does all the heavy lifting on your device! While this does mean that migrations can take a little longer, we're confident our users will find the lack of subscriptions a worthwhile trade-off.
Absolutely!
Crane utilizes OAuth, a trusted authorization protocol, ensuring you never reveal your password to us. Your login remains private, and all data transfers are encrypted with industry-standard protocols. With Crane, your music migration is seamless and secure.
CranePlus is a once-off payment of $4.99USD. With this affordable upgrade, you'll enjoy an ad-free interface, the ability to migrate your curated playlists, and an enhanced user experience. It's a small investment for a world of musical freedom and flexibility.
Currently, Crane supports migrations between Spotify and Apple Music. We're actively working on expanding to other platforms soon!
Absolutely! Crane only copies your music data to the new platform; it doesn't remove anything from the original service.
Yes, with Crane, you can migrate your music between supported platforms as often as you like. We don't limit how many times you migrate.
No, with CranePlus, you can migrate an unlimited number of songs, albums, artists, and playlists.
With Crane, you can migrate an unlimited number of songs, albums, and artists.
Crane will notify you of any tracks or albums that couldn't be migrated due to unavailability on the destination platform.
Absolutely! While Crane is designed to be intuitive and user-friendly, if you ever encounter any hiccups, you can reach out directly via
support@getcrane.app
.
We're committed to ensuring a smooth experience for every user and will do our best to assist you promptly.
Yes, an active internet connection is required to ensure a smooth migration process as Crane will be continually talking to the streaming services servers.